07 Feb 2008
Apple – 16GB iPhone and 32GB iTouch
What more are you expecting in the Apple iPhone and iTouch?The unanimous answer I get is "increased storage capacity".I am happy to declare that Apple has increased the storage capacities of iPhone and iTouch.
The Apple iPhone is now available with a superb 16GB of internal storage space. It's already available in official Apple stores in the United States for Rs 19,670 ($499 before taxes).
Apple's iPod Touch has also been bundled up with 32GB of internal memory and will retail for Rs 19,670 ($499 before taxes).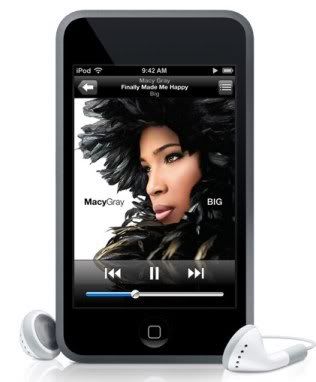 The 8GB version of the iPhone is currently priced at Rs 15,735 ($399) and the 8GB and 16GB iPod Touch models are available for Rs 11,800 ($299) and Rs 15,735 ($399) respectively.
Now the only problem with Apple is the price factor.We are eagerly waiting for Steve Jobs to lower the price of this "i" series products so the all of the geeks out there are able to get the hands on it.